Now onto a significant Infinity update. Remember this pic from way back in July? A whole lot of unpainted,unprimed Ariadna minis. Here's the same group as of now...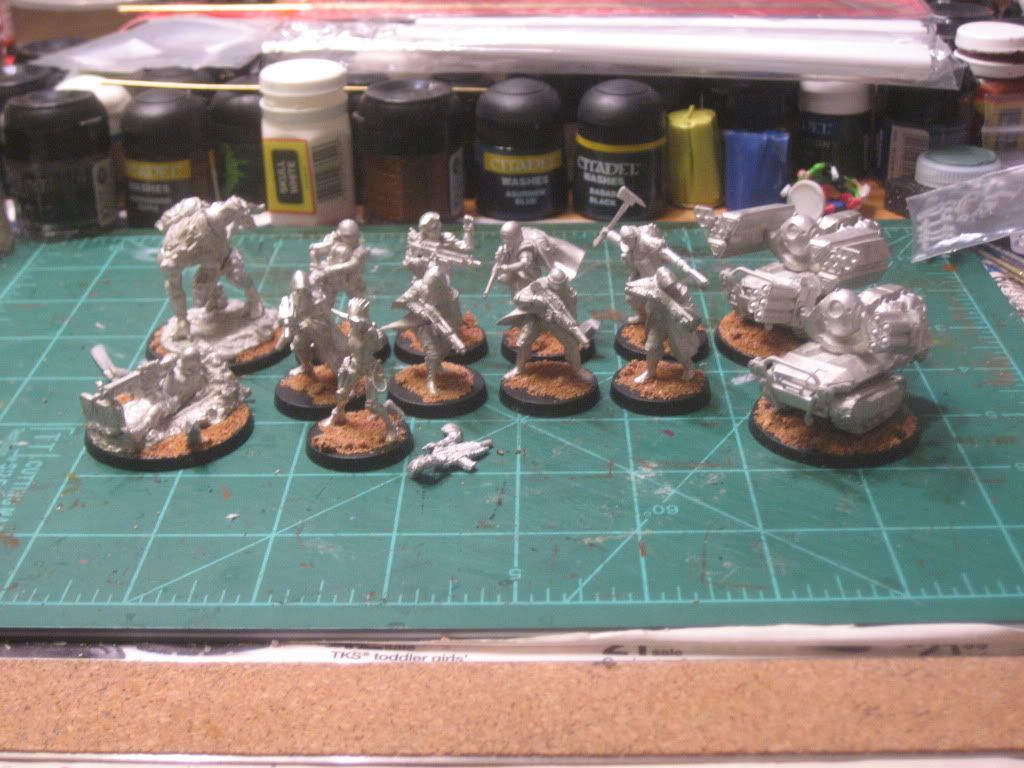 Ooh shiny!
Aside from this group I finally... finally got around to finishing the Veteran Kazak. About time, right? I gotta start finishing my minis...
Oh one last thing, I just got an email from Warstore that my shipment of the new Infinity Campaign book, Paradiso + the Merovingian Rapid Response Force box set are on the way! Woohoo!
Let's see what else. In other news a coworker of mine lent me
God of War 3
months ago and recently I've been playing it on the weekends. Overall I like it very much. The boss levels are fun and creative and mini puzzles are generally entertaining... minus one guitar hero/music themed puzzle. Also the violence in the game is a bit over the top. It's probably my old age talking. Anyway I hope to maybe get close to finishing it this weekend.
Until next time!