I know that C2E2 2013 was well over 3 months ago but I thought I should still post about it. I went to support a fellow colleague of mine that is currently putting out his first comic book.
He's the dude that is giving the 2 thumbs up. The other 2 are his buddies. Anyway his comic is called the Revival, not to be confused with the "rural noir" zombie themed Revival comic. His Revival is about the toys we grew up with during the 80s. Ah nostalgia! Anyway he is amazing. If you are interested in his comic go
HERE
. If you want to check out his Deviant Art page go
HERE
.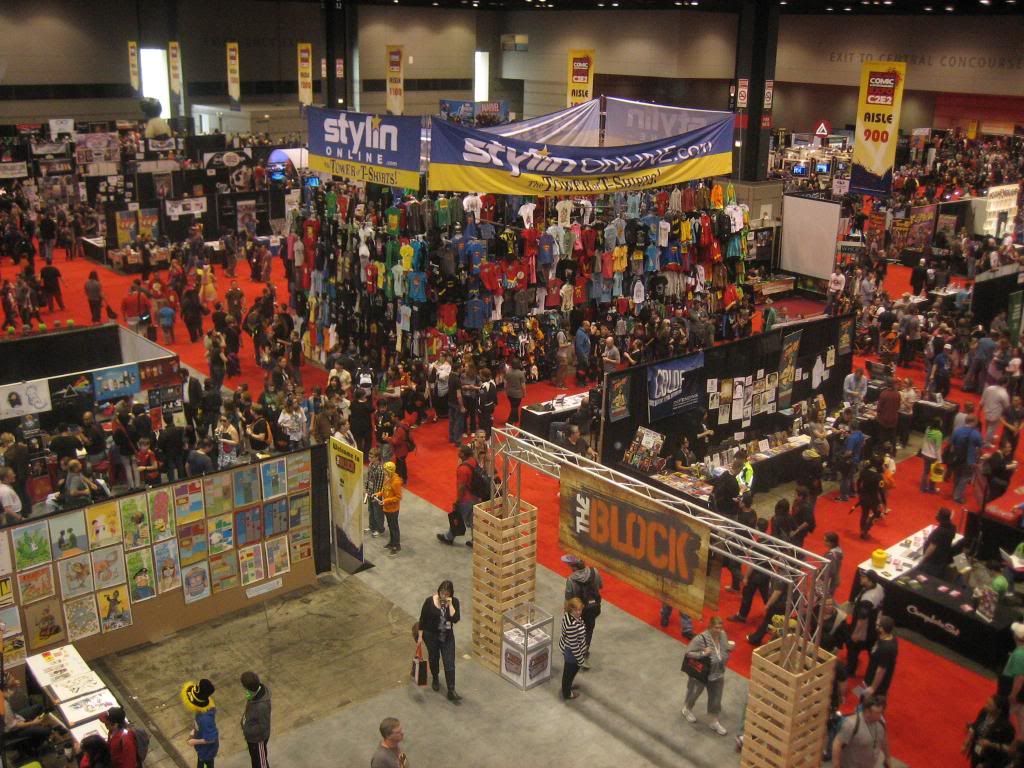 Overall it was fun time even if I only went for one day. I'm kinda glad I did 'cause I would have spent a lot of $$$.
In other news...
I've been assembling and basing a lot of my Infinity minis hoping to prime a bunch before it gets cold outside. If you play Infinity you know that terrain is a crucial part of the game. About a month ago I was at my LGS picked up Bandua's terrain set.
I hope to post something soon about these... well sooner than 3 months. :)