A couple nights ago I downloaded the Ariadna air wagon from the Infinity
Downloads
section. I thought it looked fun and simple enough to do in one night.
My first pass didn't turn out great because I used cardboard which was way too thick and folding the tabs became difficult. Second time around I printed on cardstock.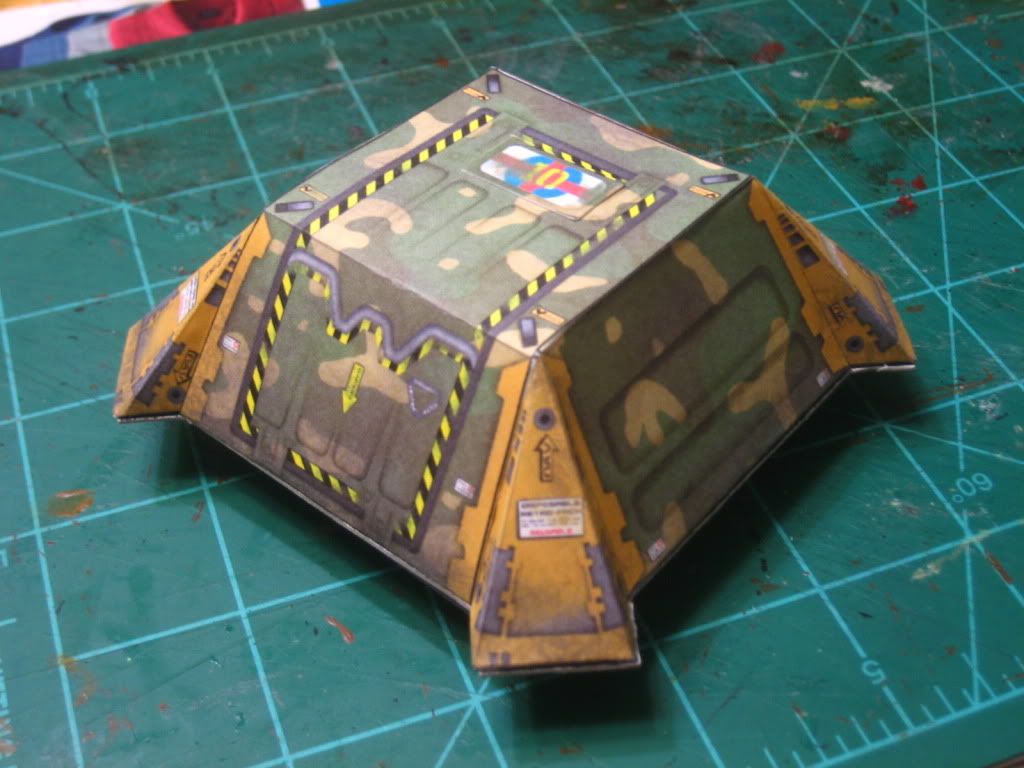 Voila!
Not too shabby but I did have some trouble in the end. Like a lot of papercrafts, for me it's quite hard to get these folds even and correct- especially when they are tiny. I ended up using both types of paper. I used the cardboard for piece #1 as a sturdy base. For the rest of the pieces I used cardstock which is thicker than paper but easier to fold than cardboard.
I made 2 versions. The one on the right is the intended papercraft. The one on the left is just an alternate flat version which is basically just piece #1.
After perusing through the forums I found out the air wagons were done by this
guy
. What a find! I guess there will be more papercraft projects in the future!