It's now close to the end of May and I haven't posted anything since April. So here we go!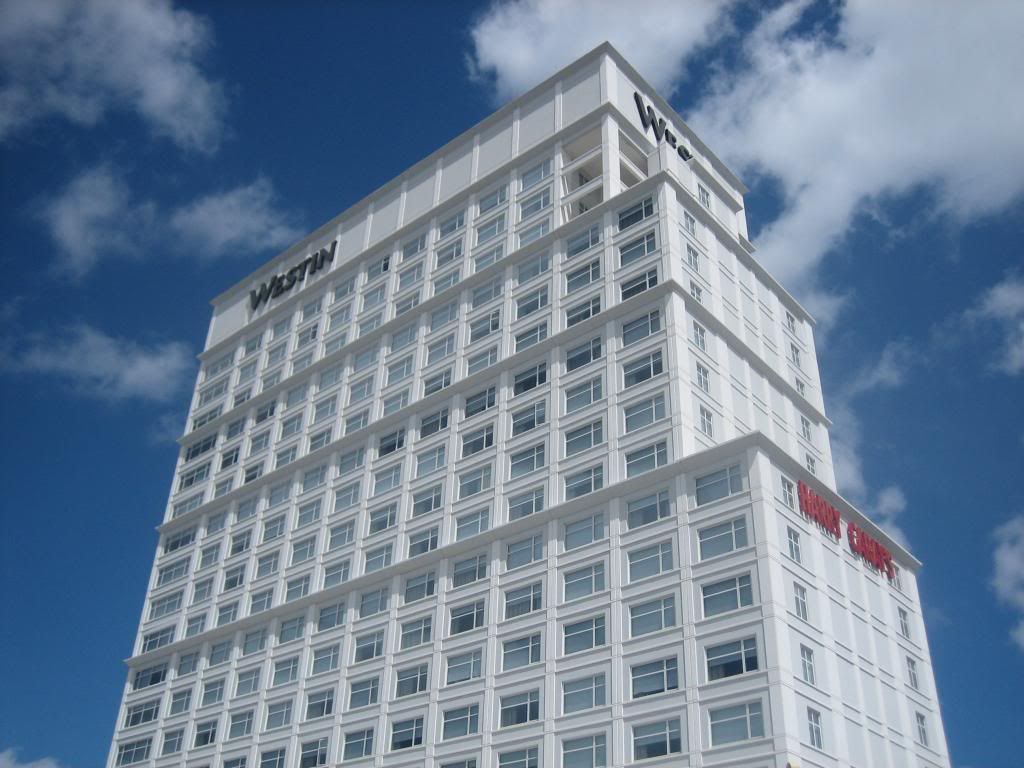 Adepticon '13 was quite fun. Well, the most unique experience anyway.
FRIDAY-
Came straight to the hotel after work to pick up my badge and swag bag. I had time to walk around the hotel and checked out all the halls. The 40k tournaments were – not surprising- insanely huge. Stopped by the Infinity booth and looked relatively busy. Personally I think they need a better demo area but what they had seemed to work. It was the same as previous years so I would think it'd be cool to do something different. At 10pm I had a color theory class. Yes, I had color theory back in college so, yes, a lot of it I already knew. It was a nice refresher and helped reaffirm what I knew. Brushing up on the basics is always a good thing, I think. The main reason I went was that Roman and Rafa from from Massive Voodoo was teaching the seminar. Technically it was Roman's seminar but Rafa was there too. Being a huge fan of their site it was really nice see Roman's approach and thinking.
SATURDAY-
Big day. Tournament day. I didn't get a whole lot of time to walk through the vendor hall on Friday so first thing on Saturday I went there. There were a lot of cool things being shown. The Mercs booth had an awesome battlefield. Not sure if it's available for sale or if it was purely for display purposes. Nonetheless it was really slick. A nice surprise was Palladium Books/Ninja Division's Robotech RPG Tactics. The minis looked great but I wasn't feeling the gameplay. I also noticed an increase in mdf terrain popping up. I guess with the popularity of skirmish games these days there would be that niche market.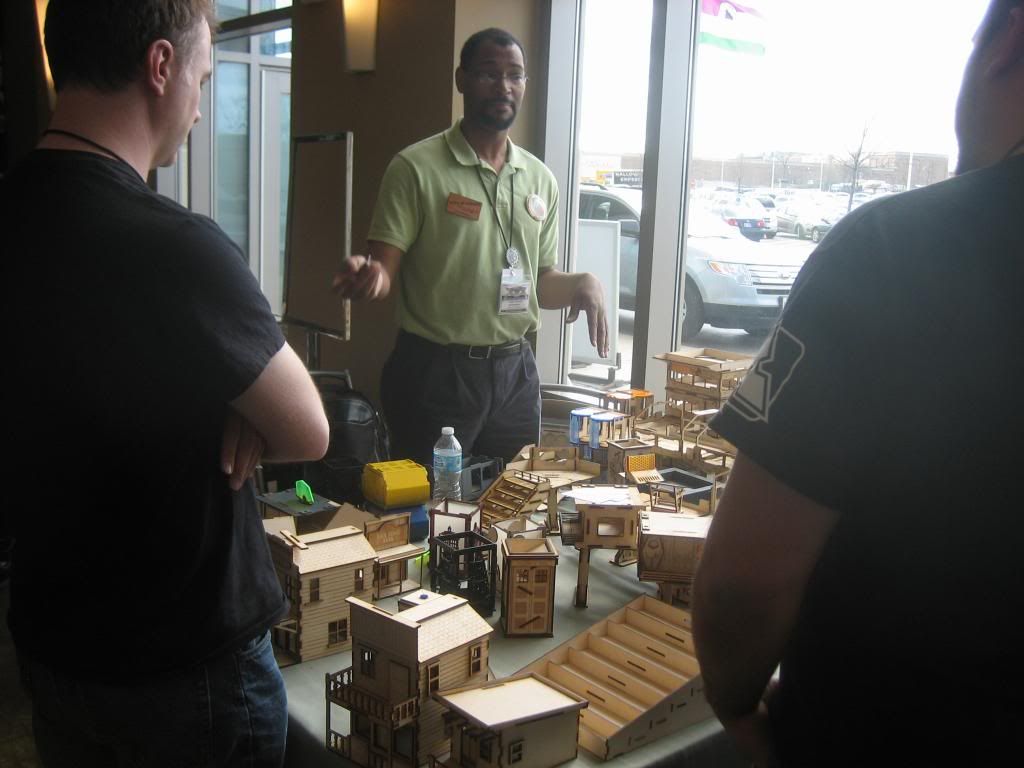 A possible Burn In Design/Ninja Division endeavor? We shall see...
And the biggest surprise in the vendor hall? Seeing the logo I did for Battlefield games!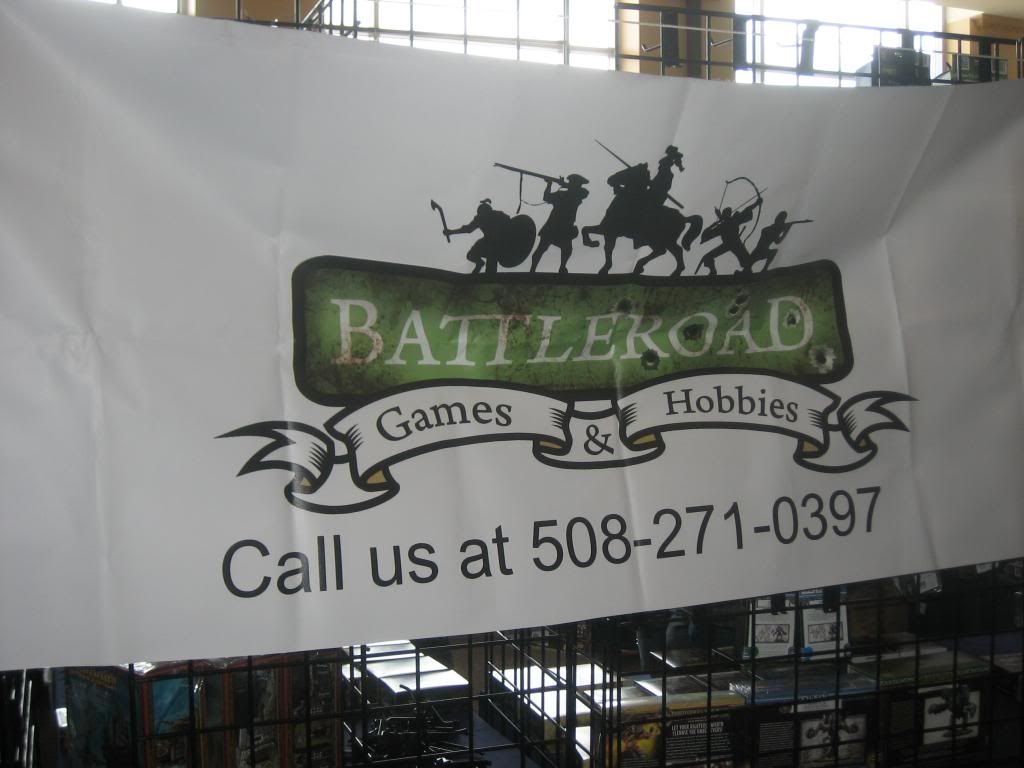 Ka-blam!
After a quick chat with Alexander from Battlefield and a jolt of an ego boost I was off to see more A-con.
Later that day I got a text from Doug from Tablewar to set a time to meet. Side note, I had bought a case from them but it came with a loose fastener. The duo Doug and Todd actually remembered me from last year's Acon so they thought if I was coming to this Adepticon we could meet and see if they can do anything to fix it. So I met them at their hotel room and in 15min. my case was perfect- just like new! Thanks Doug and Todd!
I had just enough time to grab a quick dinner and put my Infinity minis in my newly fixed Tablewar display case for my first Infinity tournament!
The Infinity tournament itself was awesome. Twenty some tables filled with great terrain. Each table themed. Can't beat that.
So having said that, I came in second... to last. Ouch! Haha! But you know what? The scenarios were quite fun and the players were all quite friendly. I later found out while I had some good units in my lists (tournament allowed 2 lists to pick from), my overall lists were still very light compared to the lists brought in. I was also quite noobish in the way I was playing- really stupid mistakes like deploying in line of fire and forgetting to deploy a unit. Yeah that happened- twice. And you know what else happened?
Player's Choice baby! Woohoo!
SUNDAY-
Last day of the convention. I didn't do much really. Took it easy, watched the Crystal Brush awards ceremony and just talked with the hobby peeps.
Here are a few more highlights from Adepticon 2013.
Brandon's awesome Empire display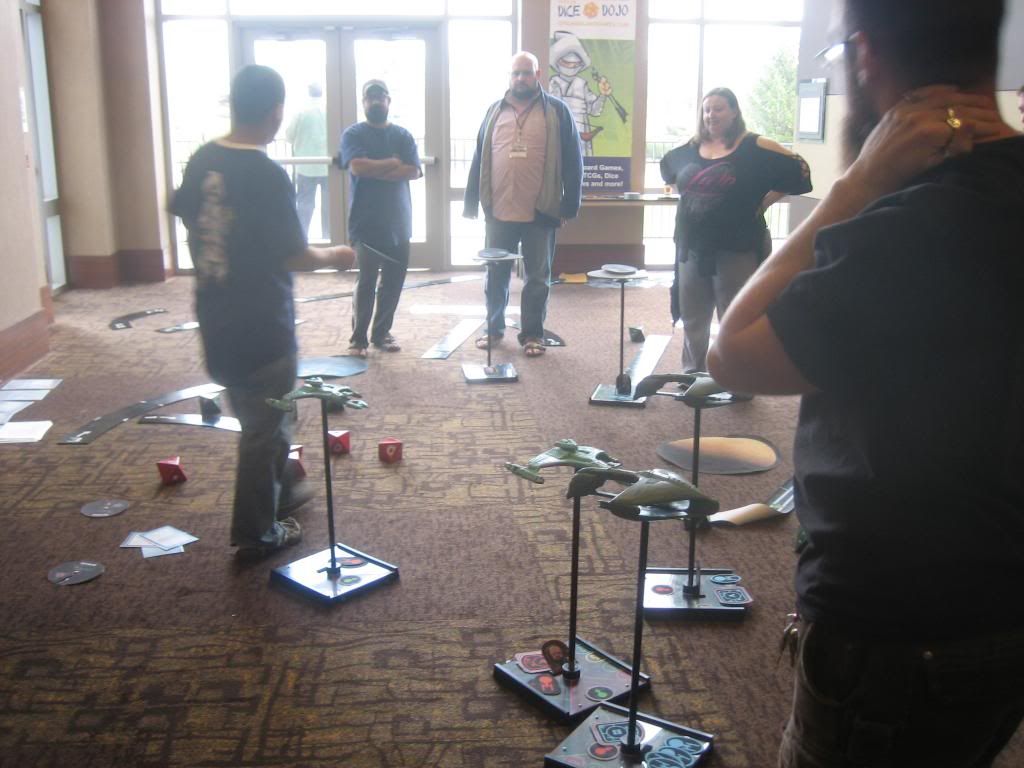 Here in the States, bigger is always better!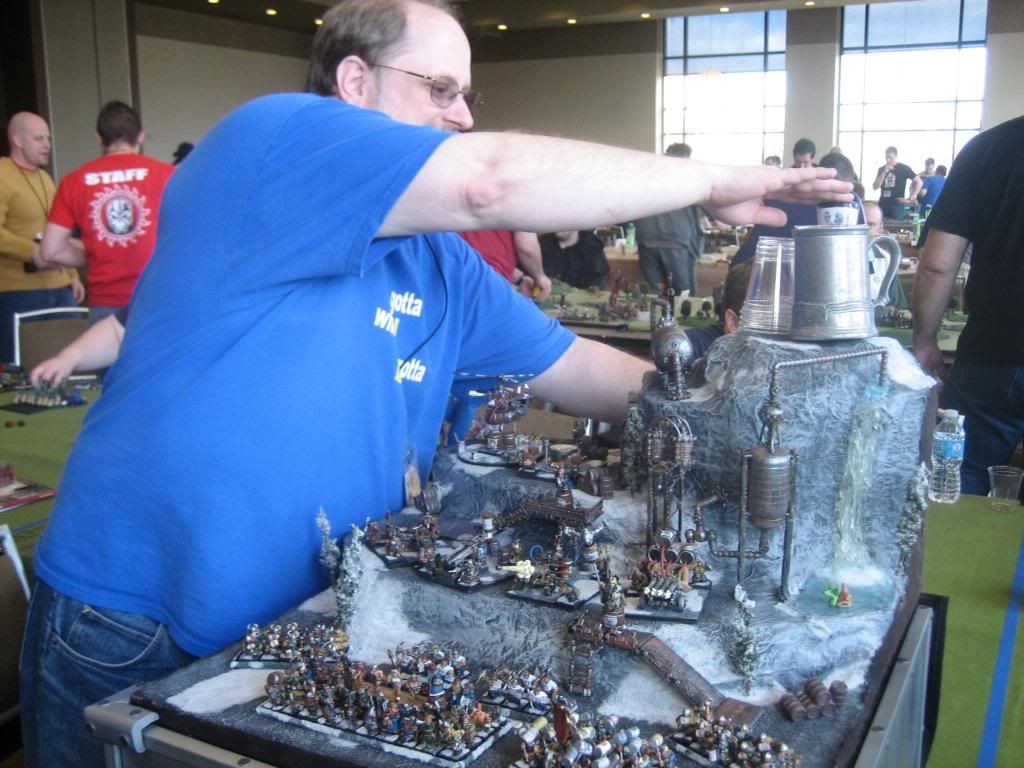 Um, a beer dispensing display? You sir are a genius! A GENIUS!
If you want to see more Adepticon pics go check them out
HERE
.
If you want to see Crystal Brush pics go
HERE
.
Next, C2E2!