1) I was at Toys R Us last week and picked up Nerf's Retaliator, one of the new Elite models recently released. All their Nerf stuff were 25% off so it was an easy impulse buy.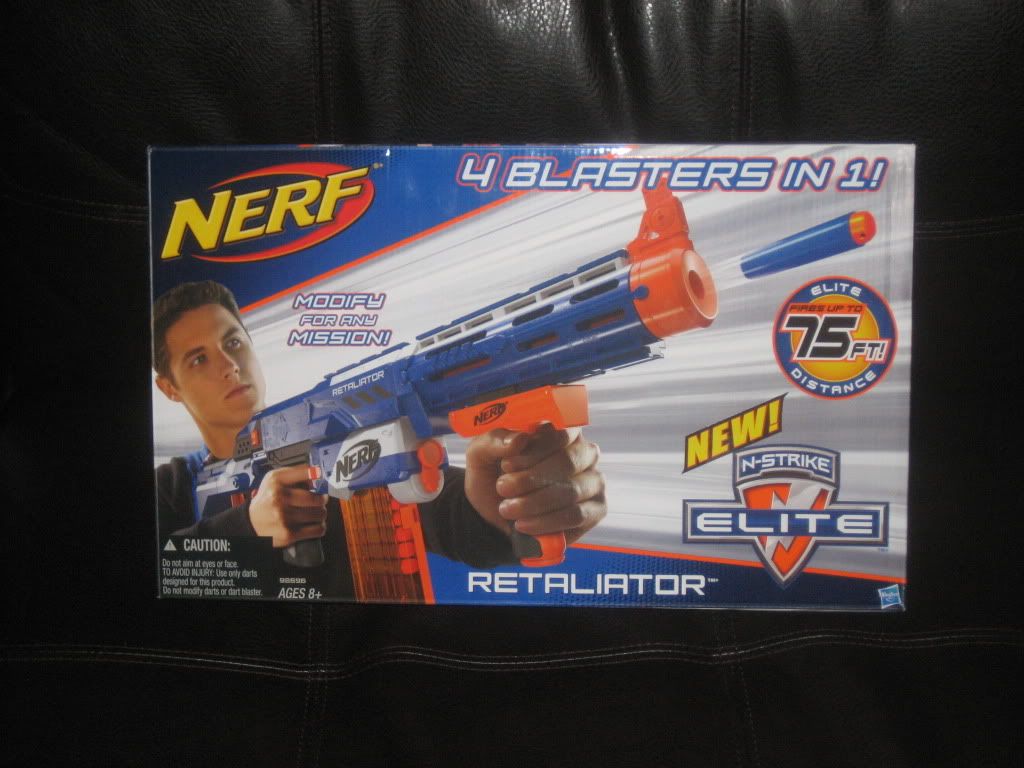 The Nerf arms race has begun.
2) Done basing this batch of Infinity minis. Time to prime.